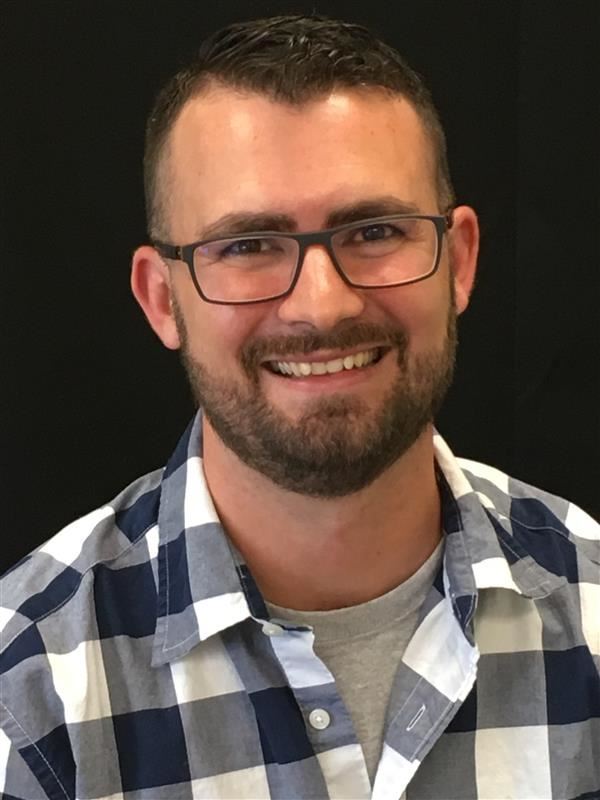 Mr. Noaeill

Mr. Noaeill graduated from Western Michigan University in 2011 with a degree in Music Education. He also received his masters degree in Educational Leadership in 2019 from Western Michigan University. During his undergrad he was a member of the clarinet studio and participated in concert band, symphonic band, marching band, and pep band. As a member of the Bronco Marching Band, Mr. Noaeill played baritone for 1 year and then was drum major for 3 years. In pep band Mr. Noaeill played baritone and as a member of the concert and symphonic bands he played his clarinet.

During his time at WMU, Mr. Noaeill met his wife, Teri, in the marching band and they were married the summer after both graduated in 2011. In 2015 they had their first daughter, Annabelle, and 3 years later in 2018 they had their second daughter, Skyler. Annabelle is very into Disney princesses, singing, and is a member of a dance studio in Battle Creek. Skyler is a fiesty girl and loves to laugh. She was born with a congenital heart defect known as Hypoplastic Left Heart Syndrome as well as Shone's Complex. She has had multiple open heart surgeries in her young life, but is still full of energy, love, and laughter. Mr. Noaeill's family also consists of their Maltese/Shi-tzu Sasha who is 10 years old. He has a younger sister who lives in Orlando and his parents both live in Battle Creek.

Mr. Noaeill began his career out of college at Martin Public Schools as the K-12 music & band director where he taught for 3 years. After that he was the band director at Cassopolis for a short time, but due to the birth of Annabelle he wanted to be closer to home so he took a job at Battle Creek Public Schools where he was the middle school band director at Northwestern Middle School, the assistant marching band director at Battle Creek Central High School, and the choir director at both Northwestern and Battle Creek Central. He was at Battle Creek Public for 2.5 years until the summer of 2017. At that time he was then offered and accepted the position of high school band director at Lakewood Public Schools.

Mr. Noaeill has performed with many excellent ensembles over the years including his high school career at Jenison High School, 2 years of drum and bugle corps with Capital Regiment as drum major, 3 years of performing with Grand Valley State University ensembles, 5 years of Western Michigan University ensembles, Kalamazoo Valley Community College band, the Cereal City Concert Band, and a large variety of pit performances. One of his favorite groups to perform in is always the pit of a musical. Mr. Noaeill has played or conducted shows like "Beauty and the Beast", "How to Succeed in Business Without Really Trying", "Mamma Mia", "Sweeney Todd", and many others.

Not only is Mr. Noaeill a big music lover and performer, but he also loves his sports as wel. He is a fan of the Green Bay Packers, Detroit Tigers, Atlanta Braves, Detroit Red Wings, and plays with his friends in a fantasy football league, a fantasy baseball league, and a fantasy hockey league. He played baseball, basketball, and ran track during his grade school days and continues to participate in sports whenever he can. He plays in a softball league with his friends during the summer and fall seasons and coached the JV baseball team at Martin High School.

Mr. Noaeill is excited about what the school year will bring from the band. Every year is a new experience and every band is a different band. Maintaining and growing the success of the Lakewood High School Band Program is a priority and one that is fun to work towards. Mr. Noaeill strives to work hard, stay humble, and be kind everyday. He reminds his students that in the band we have Integrity, Community, and Excellence.

Go Vikes!