Hello! My name is Christine Grunewald and I've been teaching at Lakewood High School since 2005, and love it! Growing up, I would never have anticipated living in Michigan, much less, teaching in a rural area, but life has a funny way of pleasantly surprising you. I was born, raised and lived on the sunny beaches of Southern California for 32 years until I met my native Michigander husband. We have two twenty-plus year old children, a dog, a cat and a house we've lived in for twenty-one years - and I wouldn't change a thing.

My education is also split between the states. I attended the University of California, Irvine, where I earned a bachelor's degree in Economics and played volleyball. After college, I found myself in the private sector working in marketing for 15 years, however once I moved to Michigan, started raising children and coaching volleyball, my professional direction changed; I went back to school at Grand Valley State University earning a teaching certificate, as well as a Masters in Education.

My personal and professional journey has been blessed, and I look forward to continuing to know, teach and learn from our Lakewood community.
All Categories
Unassigned
Select Month
January
February
March
April
May
June
July
August
September
October
November
December
Select Year
2022
2023
2024
2025
Filter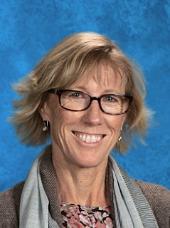 Christine Grunewald
grunewaldchristine@lhsvikes.net

(616)374-8868 ext 2261

Distance Learning Plan: Weekly communication is REQUIRED to receive credit for class. Use Remind, Email, Voicemail or Google Classroom.