Willkommen!

"He who does not know a foreign language knows nothing of his own." -Johann Wolfgang von Goethe

"There are many different languages in the world and none is without meaning. But if I do not know the meaning of the language I shall be a foreigner to the speaker and the speaker a foreigner to me." -1 Corinthians 14:10

German Teacher, English Teacher, World Language department head, National Honor Society Advisor

Reader of books, lover of travel, mother of Xander and Charlotte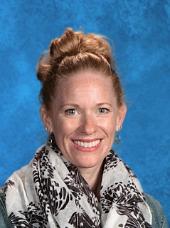 Google Classroom and Distance Learning Information
Having trouble signing in to your Google Classroom with your school account? Check out this troubleshooting site for help. There are other helpful tips off to the right hand side on this site as well.

All work is expected to be complete starting the week of April 20. See each class tab for a schedule of assignments.

Students in German classes need their book and workbook, or equivalent copy packets from the district.
Students in English 11 need their novels The Adventures of Huckleberry Finn, The Great Gatsby, Of Mice and Men with the accompanying study guides as well as their research paper handouts.