Lakewood High School Guidance Department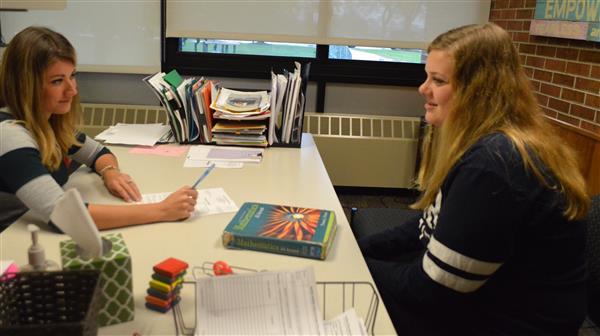 The Guidance Department at Lakewood High School is dedicated to supporting students as they navigate the many facets of high school life. Our team of committed counselors assists students with short and long-range academic planning and encourage them to select a plan of coursework that will move them toward their goals. Helping kids strive to build healthy relationships, counseling them to realize personal and social competencies, and modeling how to become responsible citizens, is the core of our work. If you have any questions, please contact our office, we are ready to assist.

Eaton RESA Career Prep. Center:
Students who attended the visitation to Eaton RESA Career Prep. Center on December 18th: If you plan to attend an Eaton RESA program for 2019/2020, don't forget to register at http://www.eatonresa.org/downloads/cpcenroll/enroll.htm. See your counselor if you have questions.

Planning for Your Future Event:
Freshmen, Sophomores, Juniors and their parents: Planning for Your Future Event, hosted by the Lakewood Guidance Office, will be held in the auditorium at 7:00 p.m. on January 17th. The following information will be presented:

Þ Career and college readiness

Þ Gathering information about colleges and universities

Þ The application process and when to apply

Þ Basics of the financial aid system

Credit Recovery:
Students who need to make up a credit will be able to enroll in credit recovery. Classes will meet in the Media Center every Monday and Wednesday from 2:15-3:30 beginning on September 17th. See your counselor for an application and additional information.
Credit Recovery Flyer

Lakewood Area Choral Society Scholarship is available at www.lacsmusic.org. The applicant, upon graduation, will pursue a major in vocal music education or voice at a four-year, accredited institution. Application and criteria is on their website. Applications can be submitted electronically or printed and mailed to them by April 17, 2019.

Barry Community Foundation Scholarships:
There is a list of scholarship requirements on the Barry Community Foundation website. Read requirements carefully as some of the scholarships are limited to Barry County residents. Online application and information is available at www.barrycf.org. Due to them by March 1, 2019.

PFCU Scholarship: PFCU is once again offering the McCrumb Scholarship to graduating high school seniors who are members of PFCU. The purpose of the McCrumb Scholarship is to recognize and encourage scholastic achievement, community involvement, and excellent character. PFCU awards 10 $1,000 scholarships to those pursuing either a traditional 4-year degree or a skilled trade. As part of a state-wide effort, PFCU is proud to support students pursuing positions in skilled trades and encourage them to apply. The application is currently available and can be found on their website at www.pfcu4me.com under the community tab or by searching "scholarship" in the search bar. Students can either submit the application, recommendation letter, and essay online or the application can be downloaded, printed, and completed with the recommendation letter and essay attached. Applications are also available in the G.O. The complete application packet must be submitted, in full, to any PFCU office by 3/15/19.

What is Career Cruising?
Career Cruising is an Internet-based career exploration and planning tool students use to explore career and college options and develop a career plan. Career Cruising can be accessed from school, from home, or wherever the student has access to the Internet. Login at: https://public.careercruising.com/en/.

Advanced Placement
In the academic year 2018/2019, Lakewood High School offers the following AP courses:
AP Biology, AP World History, AP Language and Composition (11th grade), AP Calculus AB, AP Literature and Composition (12th grade), and AP Chemistry
Grading Scale
Beginning with the class of 2020, a weighted grading scale will be utilized for Advanced Placement courses offered at Lakewood High School. Advanced Placement courses offer a national standardized test at the end of the year-long course that may earn college credit for students. Students will only be granted a weighted GPA for AP courses if they complete the full year course and take the AP Exam.

Score Reporting
To access PSAT 8/9, PSAT 10, SAT, and AP scores, please refer to: College Board, https://www.collegeboard.org/.
CONTACT INFO
Lakewood High School
Guidance Department
7223 Velte Road
Lake Odessa, Michigan 48849
616.374.0140 Phone
616.374.2221 Fax

Clair Rowland
Guidance Counselor [A-K]
Email Link

Justin Knoth
Guidance Counselor [L-Z]
Email Link


MacKenzie Wells, Registrar
Email Link