Lakewood Transportation Department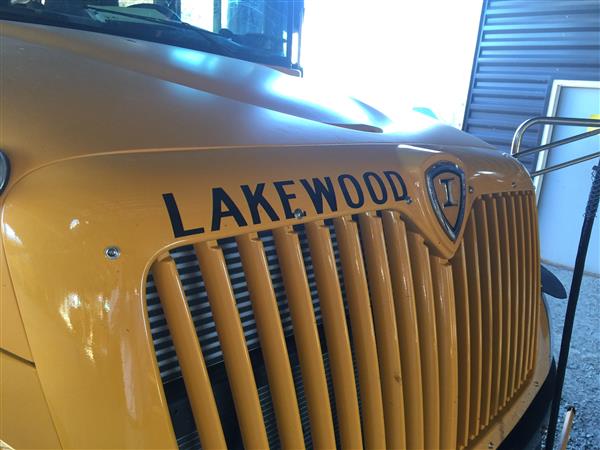 The mission of the Lakewood Public Schools Transportation Department is to provide all students with safe and reliable transportation to and from school every day. Lakewood kids are our most precious cargo, that's why we work to implement the highest safety standards and maintain an excellent rating in the annual bus safety inspection conducted by the Michigan State Police.

Annually, our fleet travels many miles providing services to our school community. As part of the services we provide, we're pleased and proud to offer transportation for a large number of academic and athletic trips. We are proud of our transportation staff. Please feel free to contact us should you have a question or need assistance!
Required Procedures Our Parents Must Know

There will be NO HANDWRITTEN NOTES ACCEPTED FOR temporary BUS STOP CHANGES.
Students are allowed ONE AM STOP & ONE PM STOP
There will be no transporation provided if a student is hosting a party at their residence.
Elementary students MUST be DROPPED OFF AT A RESIDENCE, no rural corner stops.
Parents must notify the transportation department if there is a permanent change in address and/or bus stop.
Forms can be found at the school(s) and online.
Please contact the school for alternate drop within the elementary boundary of attendance, if there is an UNFORSEEN EMERGENCY.
It is important to know your child's ID NUMBER for identification purposes.
CONTACT INFO
Lakewood Public Schools
Transportation Department
7223 Velte Road
Lake Odessa, Michigan 48849
616.374.0759


Nancy Batdorff
Director of Transportation


Barb Ackerson & Kim Currier
Transportation Administrative Assistants