I received my bachelors and masters degress from Western Michigan Universtiy. I have been teaching at Lakewood for 22 years. I have been married to my husband for over eleven years and we have one daughter, Emma, who is in 6th grade here at Lakewood. I coach the seventh grade volleyball team and enjoy running.

Google Classroom Info

Follow the link below and login with your lhsvikes.net account!

Reminder: your lhsvikes.net account is your first then last name and @lhsvikes.net. Ex. John Smith will be johnsmith@lhsvikes.net and then the password you created (check inside your agenda!)

If you forgot your password feel free to contact:

Mr. Miller (millerr@lakewoodps.org)

Mrs. Endsley (endsleym@lakewoodps.org)

Having trouble signing in to your Google Classroom with your school account? Check out this troubleshooting site for help.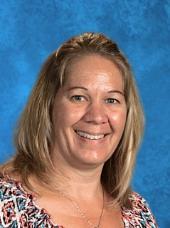 Mrs. Duffy

8th Grade Science

7th and 8th Grade STEM

duffyc@lakewoodps.org