I am a graduate of Lakewood Public Schools and Michigan State University. I am in my thirty-first year of teaching in public education. I have am currently teaching 7th grade Social Studies, but I have taught many different subjects over the years.

Follow the link below and login with your lhsvikes.net account! Go to the "waffle" in the upper right hand corner and select Google Classroom from your choices in the apps launcher.

Reminder: your lhsvikes.net account is your first then last name and @lhsvikes.net. Ex. John Smith will be johnsmith@lhsvikes.net and then the password you created (check inside your agenda!)

If you have not already set up Google Classroom for your social studies class; please email me at meyersb@lakewoodps.org for the code for your hour.

If you forgot your password feel free to contact:

Mr. Miller (millerr@lakewoodps.org)

Mrs. Endsley (endsleym@lakewoodps.org)

Having trouble signing in to your Google Classroom with your school account? Check out this troubleshooting site for help. There are other helpful tips off to the right hand side on this site as well.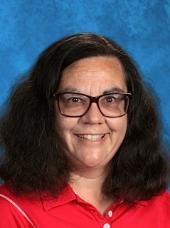 Mrs. Meyers - 7th grade Social Studies

Contact me by:

email: meyersb@lakewoodps.org (easiest way to contact me)

Phone: 616-374-2400 ext. 2451

Distance Learning-Starts April 20, 2020

I have utilized Google Classroom to put all the assignments that can be found in the printed packets , resources, to connect and give feedback with my students. There will be the packet available for printing as well as each assignment and activity, if your student wishes to complete on-line. Be sure to complete the assessment page when you finish your assignmnets and activities. Remember if completing on-line to be sure you have turned in the assignment electronically (it will turn from pink to gray when it is turned in). Your child will find ALL social studies assignments and resources for distance learning there.