LMS students are welcome to arrive between the hours of 2:00-6:00 for a complimentary ice cream cone or sundae in the LMS Parking Lot for an end of year celebration!!!

The Lakewood Ice CREAM truck will be the provider following all sanitary requirements as well as social distancing.

Thank you for your consideration to keep everyone healthy and safe!
I graduated from Lakewood High School in 1986. I graduated from the University of Central Florida in 1990 with a bachelor's degree in elementary education. My master's degree in reading education is from Grand Valley State University.

Google Classroom/Packet Information

Follow this link, https://www.classroom.google.com and login with your lhsvikes.net account!

Reminder: your lhsvikes.net account is your first then last name and @lhsvikes.net. Ex. John Smith will be johnsmith@lhsvikes.net and then the password (check inside your agenda!)

If you forgot your password feel free to contact:

Mr. Miller (millerr@lakewoodps.org)

Mrs. Endsley (endsleym@lakewoodps.org)

After you are logged in, go to the "waffle" in the upper right hand corner and select Google Classroom from your choices in the apps launcher.

Having trouble signing in to your Google Classroom with your school account? Check out the troubleshooting site and the navigating website (both shown below) for help. There are other helpful tips off to the right hand side on this site as well.

If you would like a copy of the packet that was distributed on April 20th mailed to you or emailed to you so that you can print it yourself, email me at aobrien@lakewoodps.org.

AR Tests

Here is the site for Renplace to take an AR quiz.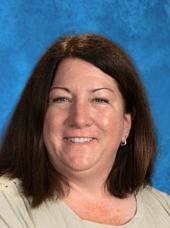 Lakewood Middle School

Fifth Grade Social Studies

Email is the best way to contact me. If you would like me to call you, let me know in an email and I will contact you as soon as possible.

aobrien@lakewoodps.org