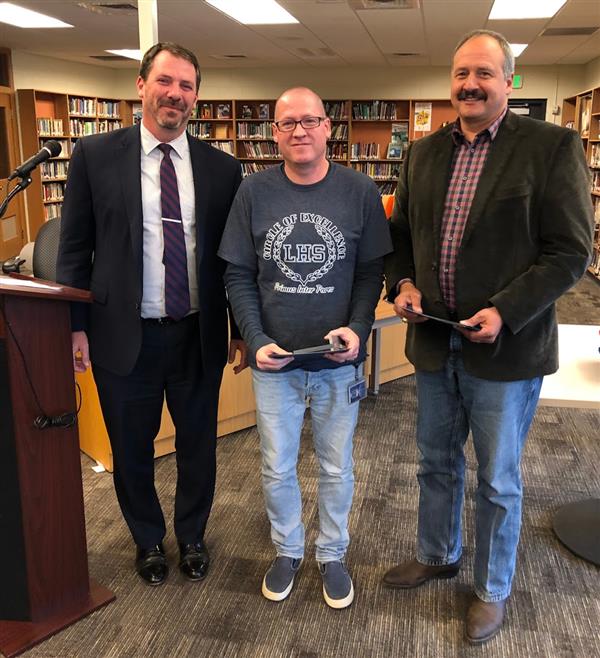 May, 2019 Board of Education Meeting
MR. KEITH KADWELL, LAKEWOOD HIGH SCHOOL
EDUCATOR

Mr. Kadwell has humbly revitalized the Lakewood Literary Competition that was founded by Former educator and Hall of Fame inductee Mary Roessler. Mr. Kadwell freely gives of his personal time so that students have unique meaningful literary experiences that connect Lakewood students with larger truths and ideas.

Mr. Kadwell established the Poetry Out Loud Competition, devoting selfless time and energy so that Lakewood students can feel the power of poetry. When poetry is infused into the student experience, an added sense of trust and empathy is fostered in the classroom, simultaneous with enhanced speaking and listening skills that they will use for a lifetime.

Mr. Kadwell originated Podcasting at Lakewood High School A.K.A. Lakewood Stu. This exceptional broadcasting opportunity for students builds confidence. Through this project based initiative students hone broadcast apprentice skills and life skills, especially coping and quick thinking. They work as a team conducting interviews, authoring questions, and examining topics important to their peers, all soft skills that will prepare them for future careers.