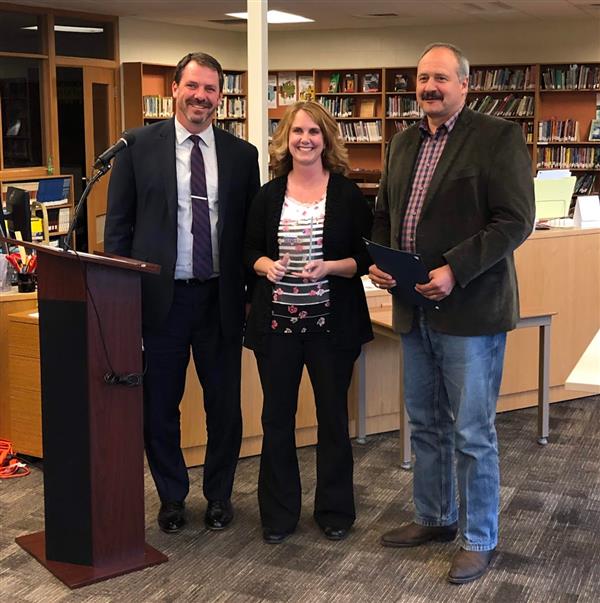 May, 2019 Board of Education Meeting
KELLY SHUMWAY, LAKEWOOD MIDDLE SCHOOL
EDUCATOR

Mrs. Shumway developed and implemented a new STEM program elective at Lakewood middle school. Mrs. Shumway recognized a need for students to experience Science, Technology, Engineering, and Math coupled with innovation. This transformative instructional experience fosters ingenuity, innovation, creativity, teamwork, and leads students to embrace the possibility of mistakes as part of the learning process. Mrs. Shumway gives countless hours and endless energy in order to build resilient and successful Lakewood Middle School students.

Mrs. Shumway organized student participation in MDOT Bridge Building Competition. Mrs. Shumway contributed personal hours so that Lakewood kids could, hands-on, build, test, and design bridges at the Michigan MDOT competition. This statewide event offers students an opportunity engineer and present bridge projects using their science, math, and technology skills. On her watch, Mrs. Shumway encourages kids to be inventors.