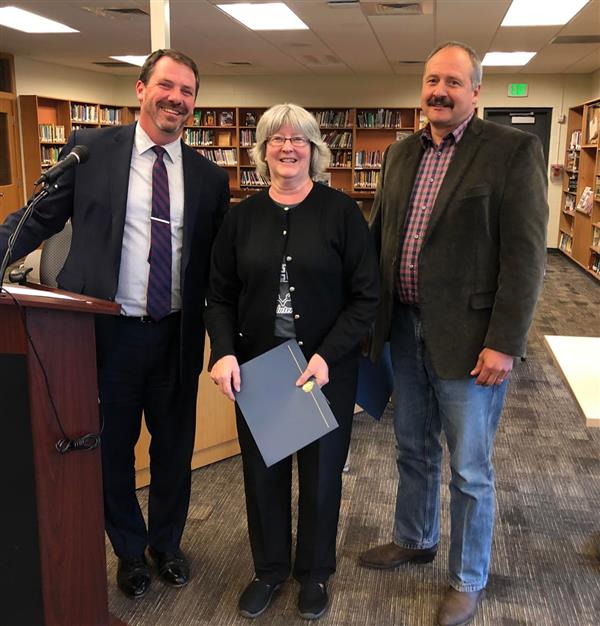 May, 2019 Board of Education Meeting
PAT REESE, LAKEWOOD PUBLIC SCHOOLS
SUPPORT STAFF

Mrs. Reese willingly gives of her time so that Lakewood students can have ancillary learning experiences. She models a generous spirit as she organizes Scholastic Book Fairs, student walk-a-thons, and helps manage the high school literary competition. Mrs. Reese voluntarily assists with the organization, planning, and set up of the annual Lakewood Art Show.

In times when the district has a need for help, Mrs. Reese freely steps up, filling gaps in the transportation department and at Lakewood Early Childhood Center. Her consistent drive to contribute and support where it is needed across the district is valued and admired.

Mrs. Reese has served as the LESPA president for several years. Her positive demeanor serving in this role impacts our mission of teaching and learning. Mrs. Reese exudes a spirit of collaboration and unity in this important work leading the Lakewood support team in their association work. She kindly serves as a conduit with the support team and Lakewood administration.