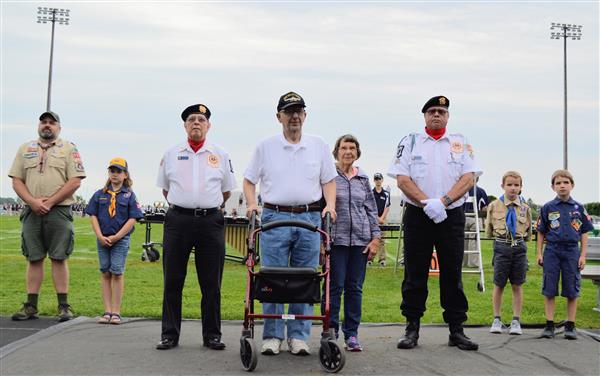 VETERAN OF THE GAME
Lakewood Public Schools
August 24, 2018
Mr. Bob Shoemaker


Korean War Veteran – U.S. Navy, 1949 - 1952
Koarean Waters & Pacific Ocean

Mr. Shoemaker was born in Grand Rapids, Michigan and moved to Lake Odessa at the age of 6. In 1949, Mr. Shoemaker enlisted in the United States Navy and served in the Korean War as a Rank Machinist's Mate – 2nd Class on the Aircraft USS Valley Forge CV-45. The USS Valley Forge was the first aircraft launch jet used against a foreign government. In 1952, Mr. Shoemaker was presented with full service medals returned to Lake Odessa, and has been a lifelong resident. He married his wife Jane and raised four children in our community. Mr. Shoemaker owned Lake Odessa Auto Parts and retired after 26 years.

We honor your commitment and the sacrifices of all veterans, their families, and loved ones.