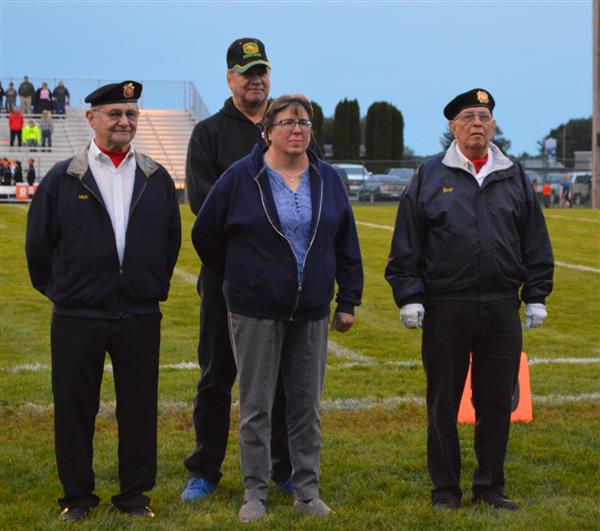 VETERAN OF THE GAME
Lakewood Public Schools
September 7, 2018
Dawn Mater


U.S. Army Veteran, 1988 - 1992 Active Duty
Based in Korea and Arlington Virginia
Military Policy and K-9

In 1988, Mrs. Mater enlisted in the United States Army. Mrs. Mater was based in Korea for one year, then served in Arlington Virginia in the military police. Mrs. Mater also worked in the U.S. Army with military K-9. She and her K-9 compadre, Lucas, a highly trained German Shepherd, were given many assignments which included protective guard detail and Military police guard processions for VIP's and President George Herbert Walker Bush. Mrs. Mader is the recipient of the National Defense Service Medal and Commendation for Exemplary Duty Performance. At the conclusion of her active duty, Mrs. Mater served on inactive duty for an additional five years. She married her husband David and raised two children in our community who are both Class of 2017 graduates. Mrs. Mater continued her service in her post military career as a teacher at Cedar Creek Christian. She now shares her talents with our youngest Americans as a preschool teacher in Charlotte, Michigan. We honor your commitment and the sacrifices of all veterans, their families, and loved ones.